PROCUREMENT OF LAND
Discontinuation of Naya Raipur Scheme. (17 Jun 16) [Read more...]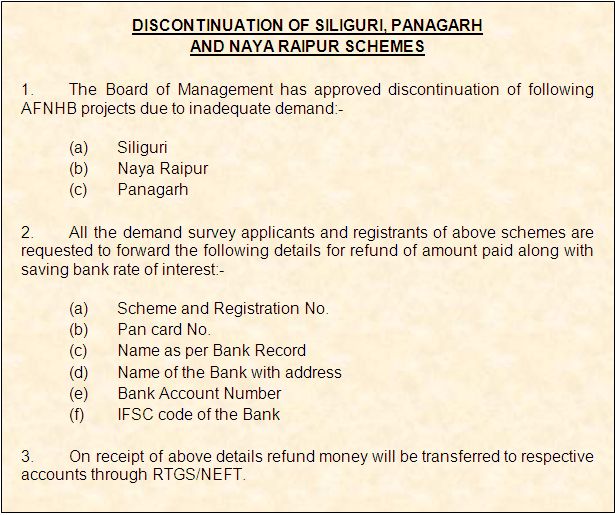 PROGRESS AS ON 08 DEC 14.
1. Air Force Naval Housing Board, has acquired 9.5 acres of land at Sector 26, Nawagaon, Naya Raipur in the State of Chattisgarh. The access of land is by a 24m wide road on one side and 12m road on other side with peripheral 60m wide roads. Multistoried residential Group Housing Project are also coming up in the vicinity.
2. Soil exploration, boundary demarcation and other allied work are progressing satisfactorily. The photographs indicating location of land and works in progress are being uploaded for the information of allottees of the scheme. 3. Shortlisting and selection of contractor for award of the work for the project on Design and Built model is being explored and RFPs for the same are being forwarded for shortlisting.
The Last date for submission of applications extended upto 20 Dec 14.